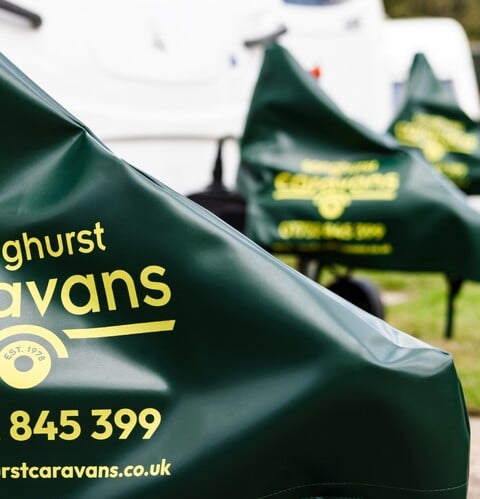 Supplying quality caravans for over 40 years
Just a few reasons why to buy your next caravan from Songhurst Caravans
assignment

82 Point Pre Delivery Inspection

Regardless of age, all our caravans are comprehensively serviced and checked prior handover to ensure everything is working as it should be

settings

Comprehensive Warranty

All our caravans come with a 3-12 month warranty (extendable) so you can tow away in complete confidence

assignment_turned_in

Full Handover

We provide a comprehensive one-to-one handover on collection day, making sure you understand everything about your new caravans.

currency_pound

Competitive Prices

Our sales team regularly benchmark our prices against dealers in the UK to ensure you are getting a great deal!

handshake

Hassle and Haggle Free

Our retail site is a relaxed, friendly environment with no awkward haggling, no high mark ups, and a no pressure to buy.

schedule

Open 7 Day A Week

We're open 7 days a week and on hand to support where ever we are needed. Whether its servicing, repairs or sales, we are happy to help.

diversity_3

Family Run Since The Beginning

Since 1978 we have been a family fun businesses helping customers explore the UK and beyond. Now in our third generation, caravaning is very much in our blood

family_restroom

40+ Years Experience

We have been part of this industry for a very long time and have developed expertises in all things caravans

Creating adventures for every budget
Narrow down your choice with your budget calculator
Search by Monthly Payment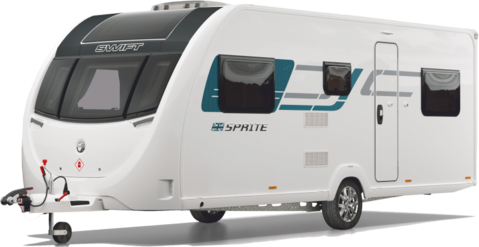 Welcome to Songhurst Caravans
The home of quality used touring caravans
Songhurst Caravans are a leading, family-run dealership with over 40 years of operation in West Malling, Kent. Our team of experienced and knowledgeable staff is available 7 days a week to assist you with any caravan-related needs.
Our distinguishing features include our friendly, family-oriented approach and our extensive range of used caravans. You can easily explore our current stock on our caravans page. Additionally, we offer a comprehensive service center that handles caravan servicing, repairs, and accessories. For all your caravan and camping needs, we have a well-stocked accessory shop.
We invite you to visit our caravan sales site, where you can browse at your leisure or seek guidance from our experienced team. Your caravan journey begins with us at Songhurst Caravans!

Sell or Part Exchange Your Caravan
Get a free, quick valuation on your caravan.
Extremely pleased with the service, went in to get camping gas exchanged with my what I thought was an almost empty bottle, bought a new one, and was in my car ready to leave. When a lovely young lady came running over to my car saying that she's things the old one still had a fair bit in it. We went back inside and weighed them to see the difference and it's almost full. The lady offered me a full refund without me even asking. Great service, will definitely recommend and go again myself for my camping needs.

Extremely pleased with the service, went in to get camping gas exchanged with my what I thought was an almost empty bottle, bought a new one, and was in my car ready to leave. When a lovely young lady came running over to my car saying that she's things the old one still had a fair bit in it. We went back inside and weighed them to see the difference and it's almost full. The lady offered me a full refund without me even asking. Great service, will definitely recommend and go again myself for my camping needs.

Troubles with flat battery on holiday but excellent help and very kind people of Songhurst Caravans helpend us out! SUPER SERVICE!

Troubles with flat battery on holiday but excellent help and very kind people of Songhurst Caravans helpend us out! SUPER SERVICE!

Top-notch caravan centre service. They kept us informed what's needed on the caravan pleased with a price and the service. Very helpful a lot to choose from them Was very quick as well thank you very much guys and thank you to dean who carried out the service.

Top-notch caravan centre service. They kept us informed what's needed on the caravan pleased with a price and the service. Very helpful a lot to choose from them Was very quick as well thank you very much guys and thank you to dean who carried out the service.

I cannot praise Songhurst Caravans enough. They are friendly, professional, and really go the extra mile for you. We recently bought our caravan from them as complete novices and they could not have been more patient and helpful (especially James). My purchasing experience was easy and enjoyable from start to finish. They have said that if we have any questions 'on the road', we can contact them and they will FaceTime us to help us! I thought that this was a lovely personal touch. 5 star. Thoroughly recommend.

I cannot praise Songhurst Caravans enough. They are friendly, professional, and really go the extra mile for you. We recently bought our caravan from them as complete novices and they could not have been more patient and helpful (especially James). My purchasing experience was easy and enjoyable from start to finish. They have said that if we have any questions 'on the road', we can contact them and they will FaceTime us to help us! I thought that this was a lovely personal touch. 5 star. Thoroughly recommend.

Bought our caravan from Songhursts and have been really pleased with it. Sadly for health reasons we had to sell and Songhursts dealt with everything for us and it is off to its new home. Nothing was too much trouble. Would highly recommende them.

Bought our caravan from Songhursts and have been really pleased with it. Sadly for health reasons we had to sell and Songhursts dealt with everything for us and it is off to its new home. Nothing was too much trouble. Would highly recommende them.

Angela Nicholson

First class service!! Had such a good experience 4 years ago we went back to purchase another caravan. Tim and the team couldn't be more helpful, showing patience and understanding when walking us through the new caravan. Friendly and professional and you will receive a warm welcome. I would highly recommend Songhurst to anyone considering buying a new caravan. A1 seller!!

Angela Nicholson

First class service!! Had such a good experience 4 years ago we went back to purchase another caravan. Tim and the team couldn't be more helpful, showing patience and understanding when walking us through the new caravan. Friendly and professional and you will receive a warm welcome. I would highly recommend Songhurst to anyone considering buying a new caravan. A1 seller!!

Vanessa Morgan

Songhurst Caravans made our caravan sale go smoothly and kept us in the loop every step of the way. We would highly recommend dealing with Jamie & Tim who we found honest & professional . Would definitely return ! Morgan

Vanessa Morgan

Songhurst Caravans made our caravan sale go smoothly and kept us in the loop every step of the way. We would highly recommend dealing with Jamie & Tim who we found honest & professional . Would definitely return ! Morgan

Service Your Caravan

Parts

We offer one of the best-stocked leisure shops in the area, providing genuine spare parts (where possible) for all fitted equipment and chassis. Feel free to call our friendly shop team or send us an email to check if we have what you need in stock. Our range of parts include:

Spares

Caravan chassis spares
Caravan electric spares
Caravan heating spares
Caravan boiler parts
Caravan fridge spares
Caravan body spares
Caravan chemical toilet parts
Caravan window spares
Caravan taps
Caravan jockey wheels
Caravan wheels
And much, much more!

Leisure Accessories

Visit our leisure shop for a great selection of leisure accessories from all the major suppliers.

Caravan Shop in Kent

We have a fully stocked accessory shop which offers a comprehensive range of everything you are likely to need to get the most out of your caravan or motorhome. Our experienced and friendly staff are on hand and available to advise you. Our range of accessories include:

Caravan leisure batteries
Camping cookers
Gas accessories
Caravan cooking appliances
Caravan lighting
Caravan awnings
Caravan toilets and chemicals
Caravan roof lights
Caravan steps
Caravan solar panels
Caravan TV products
Caravan stabilisers
Caravan security
Caravan towing mirrors
Caravan water accessories
Camping accessories
And much, much more!

Gas

We are agents for Calor Gas and supply to caravanners and the general public too – so, if you need a gas bottle for your caravan, BBQ, heater etc give us a call.

Calor produce Butane, Propane and Patio gas in a range of sizes, so we normally have the right size cylinder for caravan, barbecues, leisure and general use.

Calor LPG offers the ideal energy source for caravanners everywhere. Whether you have a static caravan or touring caravan, it can provide the fuel to power your heating, lighting, cooking and barbecue.

Calor Gas bottles come in various sizes to suit your needs, from popular small 6kg bottles to pairs of 47kg cylinders to supply static vans or holiday homes.

Calor Gas is found all over the UK, so is an ideal choice for UK touring.

Servicing

We offer a range of bespoke services designed to give you a stress free experience . Simply hitch up and away you go. Want complete pease of mind? We offer an annual maintenance program to ensure your caravan is in tip-top condition

Care Promise

All work guaranteed
All work is fully ensured